We are an Underground Dance Vinyl specialist store Near Sheffield in the UK.We are very close to Junction 31 on the M1. See our find us page for a map.
We carry over 35,000 new and used records in stock across a wide range of genres and are always looking at buying record collections.
This is our 11th year of trading. We have a very wide customer base in the UK and since bringing our Website online 8 years ago, the rest of the World. We have sent Vinyl to every continent in the World (except Antarctica). Supplying our customers with the finest of Underground (and occasionally sometimes overground) music available. We look forward to the future and thank all who have, and all who will visit us as we continue to grow and meet the demands of our customers and friends. We regularly have special offers available to our ever growing membership, which is free to join so feel free to add yourself.

PLEASE NOTE - The stock listed on this website is only a small percentage of the stock we carry and we would always encourage people searching for a specific record to contact us as we may have that hidden gem amongst our extensive back catalogue.

You will notice as you browse our website that many items are awaiting images, we are slowly but surely addressing this small issue and appreciate your patience in the interim.
If you have any questions or suggestions then please contact us using our contact us page or via Facebook.
Therapy The Hub Limited - April 2015 -

Therapy The Hub Limited - January 2014 - April 2015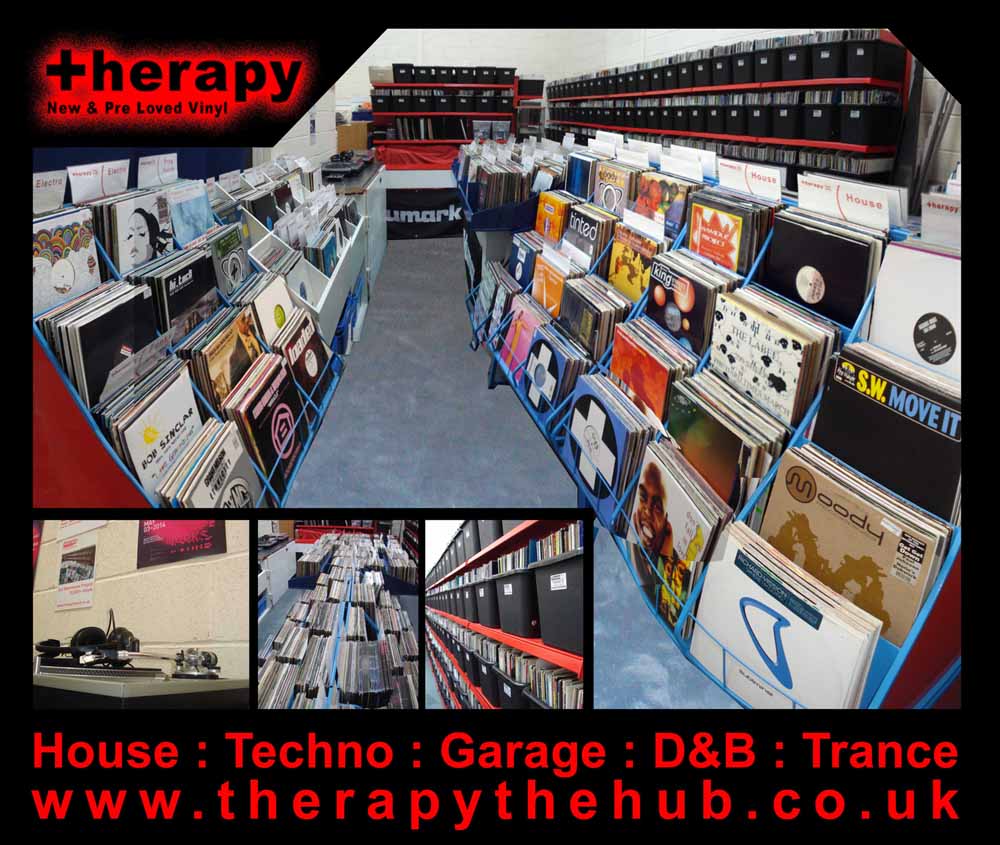 Therapy The Hub Limited - Mill 1 Mabgate Mills - February 2012 to December 2013

Therapy The Hub Limited - 100 - 102 Vicar Lane - April 2009 to February 2012
Side Area View

Front Area View

Therapy The Hub - 83 Kirkgate - June 2007 to April 2009
Ground Floor View

First Floor View