JUNE 2017 IS OUR

10TH

BIRTHDAY!!!
SPECIAL OFFERS ON THE DAY IN STORE !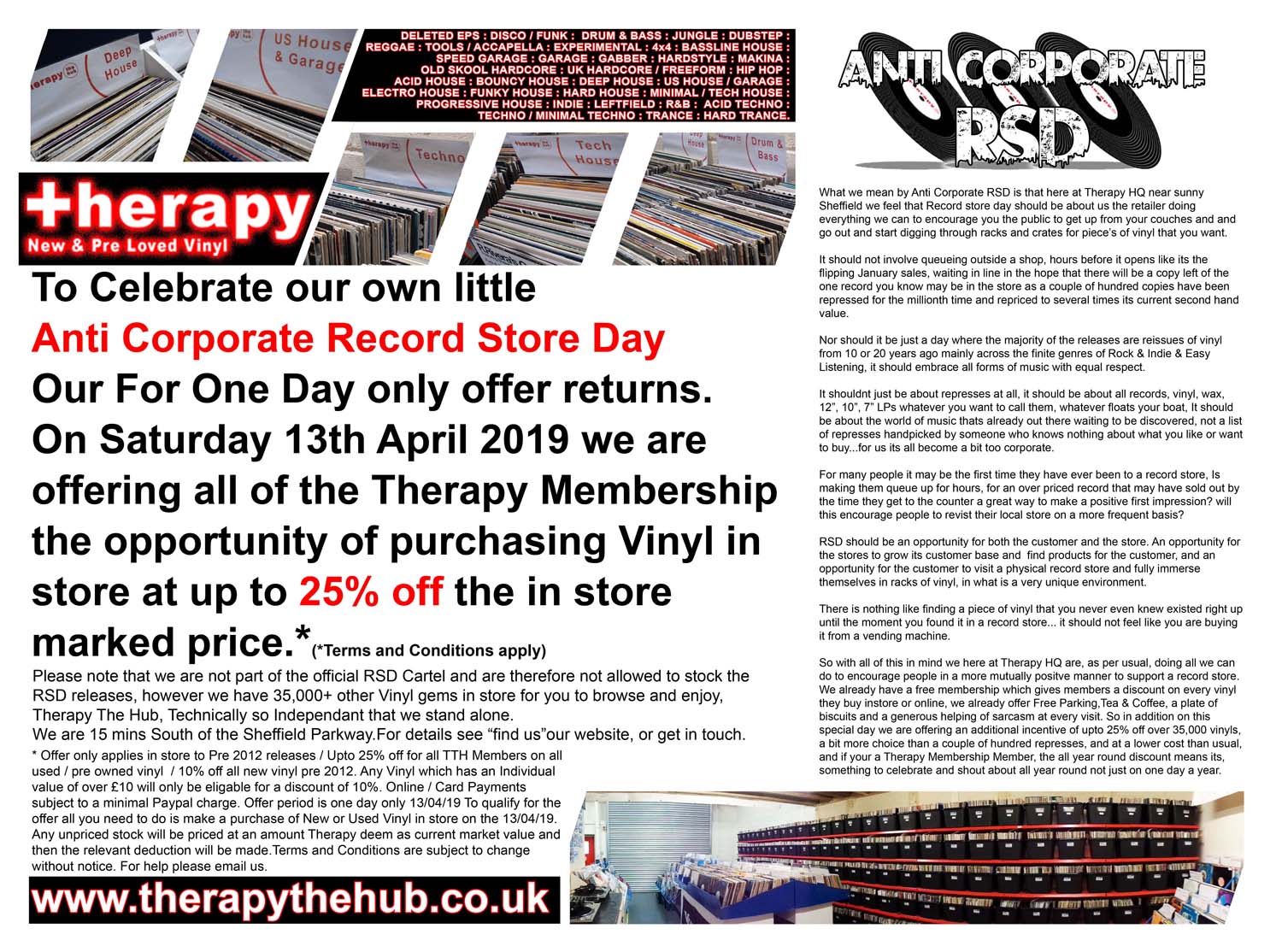 Standard Therapy Members get 5% Off !!
If you register on our website for free membership you will receive
email updates on our store and you will qualify for a 5% discount on
all purchases of Vinyl Cd's & Proper DJ's T Shirts on the our website.
This discount will be applied when you log in and purchase
on our website and will apply to every purchase you make on our
website of Vinyl, CD's & T Shirts. You will qualify for this 5% discount
for as long as you remain in our membership.
Tell A Friend / Tell All Your Friends
If you recommend us to one of your friends and they visit our website and
tell us that you recommended us to them, we will give them 5% off their
first online vinyl purchase, and as a thank you to you for recommending
us to them we will give you an additional 5% off your next online vinyl
purchase.
Both of you must be registered on our membership for updates to
qualify (which is free).
You can use this offer with as many of your friends as you wish and
each new customer you recommend to us gets the special offer 5%
discount off their first order, and you get 5% off your next vinyl purchase.
So if you bring 5 friends to us who all register on our membership and
make a vinyl purchase you will get 5 orders with 5% off each one.
Only one 5% discount available on a new customers first order, once
they are a member they too can begin recommending friends and
earning 5% off their orders.
For any more information please get in touch
The discount available may increase from time to time due to additional special offers.
Offers may be withdrawn at any point.